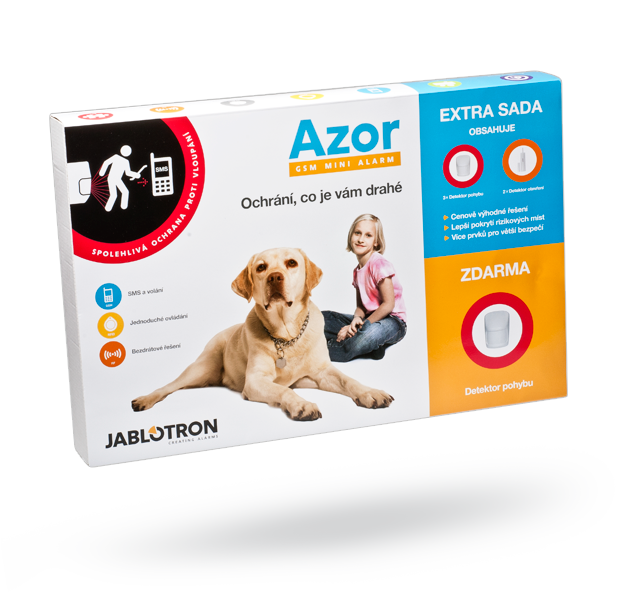 Devices in the kit are factory configured for immediate use and you can easily add more. The AZK PLUS contains an additional AZ-10M door-opening detector and two extra AZ-10P motion detectors compared to the AZK START-EX kit. The kit is for the basic and easy installation of the Azor system. Contents
· 1x GSM control unit (AZ-10K)
· 1x RFID tag reader (AZ-10D)
· 3x Motion detector (AZ-10P)
· 2x Door-opening detector (AZ-10M)
· 2x RFID tag (AZ-10T)
· AC Adapter, backup battery and accessories.